MUSIC Links
(Click on Picture or Logo)
The University of Nebraska-Lincoln School of Music
In 2008, I was honored to join the faculty of the UNL School of Music. At UNL, I have the privilege of working with first-year through doctoral applied composition students (classical and jazz idioms), teach related courses (e.g., Orchestration, Jazz Arranging) and in August 2011, will begin directing the award-winning UNL Jazz Orchestra. Our Composition and Jazz Studies areas are vibrant and growing, the students here are hard working and supportive of each other, and our faculty is collegial and committed to moving forward. If you are a young musician looking to develop your writing and performance skills in a strong music program with an eye on the future, situated in a great medium sized Midwestern city with a "small town vibe", you should take a good look at our program.
Contact me for a visit.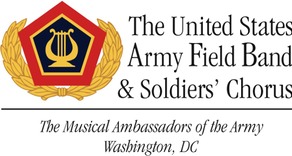 I had the privilege of serving as Composer/Arranger for this band for over 20 years. The Field Band's mission is to serve as the Army's touring "musical ambassadors". To paraphrase the late, great James Brown, this is "the hardest workin' band in (military) show bidness". The component ensembles of this organization (the Concert Band & Soldiers' Chorus, the Jazz Ambassadors big band, and the Volunteers show band) spend 100+ (!) days each year on the Road "telling the story of the American soldier" by presenting concerts across America and for troops serving abroad. The Field Band continues to recruit incredibly talented young musicians and consequently, the band sounds more amazing each year. Trust me…your tax dollars could not be spent more wisely. Go see them when they come to your neck of the woods.

eJazzLines is a music company based in eastern upstate New York that specializes in the marketing and distribution of jazz print music as well as a wide array of educational materials (DVDs, CDs, books, playalongs, etc.). They've made a commitment to "...help keep jazz alive and flourishing. We consider education to be of paramount importance to the future, and we will always have an eye trained on strengthening the backbone of jazz through students' exposure to the music." (from the eJazzLines website) I'm very fortunate to included in the group of writers they support.
eJazzLines markets about 60 of my charts from various publishers: Alfred/Belwin, Barnhouse and UNC Jazz Press.
Publishers of excellent music in all idioms, Belwin Jazz Publications (Alfred's "jazz" subsidiary) publishes several of my arrangements in their Premiere Jazz series (advanced level material).
Well known publishers of instrumental music, the good folks at Barnhouse publish several of my big band compositions and arrangements written for the educational market at the medium/medium-advanced levels.
FJH Music publishes music in all idioms, with an increasingly respected instrumental catalog edited by the talented young composer Brian Balmages. FJH publishes my composition for big band, THE POINT OF NO RETURN.
A resource developed by the legendary jazz educator Gene Aitken, UNC Jazz Press is the world leader in publication of music for advanced instrumental and vocal jazz ensembles. UNC Jazz Press publishes approximately 40 (depending on the daily status of copyright clearances!) of my compositions/arrangements.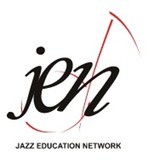 The Jazz Education Network is the new national organization for jazz education advocacy. I'm hopeful this organization will do great things to bring back vibrancy and development to the support of teaching and performing America's "classical music"! 
My favourite place in cyberspace to lurk, discuss, and learn about all things related to God's Instrument (wait for it…)…the trombone.